5211 Johnstown Road New Albany, OH 43054 | p: 614-917-1020 | f: 614-917-1023
Get Directions
Late Fall And Christmas At Oakland Nursery, New Albany
As the holidays draw near, there is still plenty of work to do outside. There is raking to finish, pruning and transplanting to be done, vegetable gardens to mulch for the spring and trees and shrubs to plant. Speaking of planting, Oakland still has great inventory on many trees and shrubs, most at up to 50% off.

But soon the whisper of holidays to-do's will take over, and there will be boxes to pull out, lights to put up and trimmings to hang. Oakland Nursery is also busy getting ready to provide our loyal customers with all their holiday needs. We have live and fresh cut evergreen trees, greens, wreaths, and our greenhouse is full of poinsettias, custom potted greens arrangements and other holiday greenery.

Be sure to stop in our gift shop for really unique gifts and holiday accents for the home, then stroll next door to Oakland's Inside Out home store for even more gift ideas.

Like all the Oakland store locations, the New Albany store will feature holiday events and Santa (on weekends) after Thanksgiving. Explore our web page further for details!
About Our Garden Center

Welcome to Oakland Nursery of New Albany, serving the landscape and home gardening needs of the Northeast Columbus area. Our proud, locally owned company celebrates 80 years in business this year, providing the largest selection of gardening plants and products, and quality services in Columbus. Along with that selection is the buying power to bring the great prices and quality that support our business motto of "Values That Grow."

Oakland's newest garden center at the intersection of U.S. 62 and Thompson Road in New Albany encompasses over 7 expansive acres of garden center and nursery space, giving plenty of room for customers to browse our huge selection of trees, shrubs, perennials, annuals, statuary and home and landscape accessories.

Our garden center includes a large greenhouse for indoor shopping of tropical houseplants, and a custom potting area in for truly unique potting solutions for your containers. The garden center houses a beautiful indoor space full of seeds, tools, wild bird supplies, fertilizers, chemicals, accessories, and an attached gift shop with beautiful home décor.

While our store may be unique, we continue Oakland Nurseries commitment to quality products excellent service and expert advice on all your gardening needs. Hope to see you soon!
Poinsettia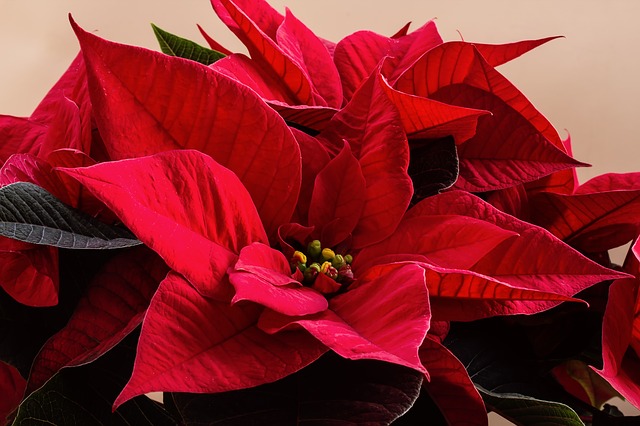 The queen of holiday indoor plants is the Poinsettia, which has its origins as an unassuming herbaceous plant in Mexico. Through the magic of floriculture breeders, poinsettias are now available in a vast array of colors and habits. Red, of course is the traditional favorite.

When picking a poinsettia, make sure that the plant is well watered and has good color, and that the small yellow flowers in the middle of the bloom are bright and fresh.

Caring for a poinsettia is easy. Protect your plant from cold drafts and keep watered well. Your plant should hold its blooms well past New Year.

Adventurous green thumbs can try their hand at growing the poinsettia through the following year and trying to get it to bloom again next year!
Oakland INSIDE & OUT Garden & Gifts Specialty Store
5211-B Johnstown Road New Albany, OH 43054 | p: 614-573-8648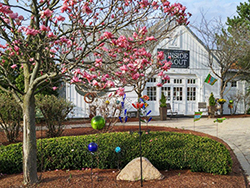 Visit the newest member of the Oakland Nursery family! Learn more here.